KPIs to calculate the environmental footprint of your Supply Chain
How did Vitafrais switch to D+1 deliveries with AZAP?
Make your Supply Chain

more agile, intelligent and sustainable!
Are your stocks costing you too much? Is your customer service rate too low? Are your forecasts not reliable? Are your production plans realistic? If this rings a bell, you need AZAP!
AZAP help its customers improve their financial and environmental performance by using its software platform to drive and optimize their Supply Chain flows.
Perfectly model and optimize your logistics flow by using more than 20 years of Supply Chain experience accumulated in the form of AI, business rules and intuitive user interfaces, all integrated in a sound architecture.
AZAP4.0 addresses companies looking for implementing an agile and sustainable supply chain, flexible to configure, fully integrated and covering 100% of their end-to-end supply chain processes.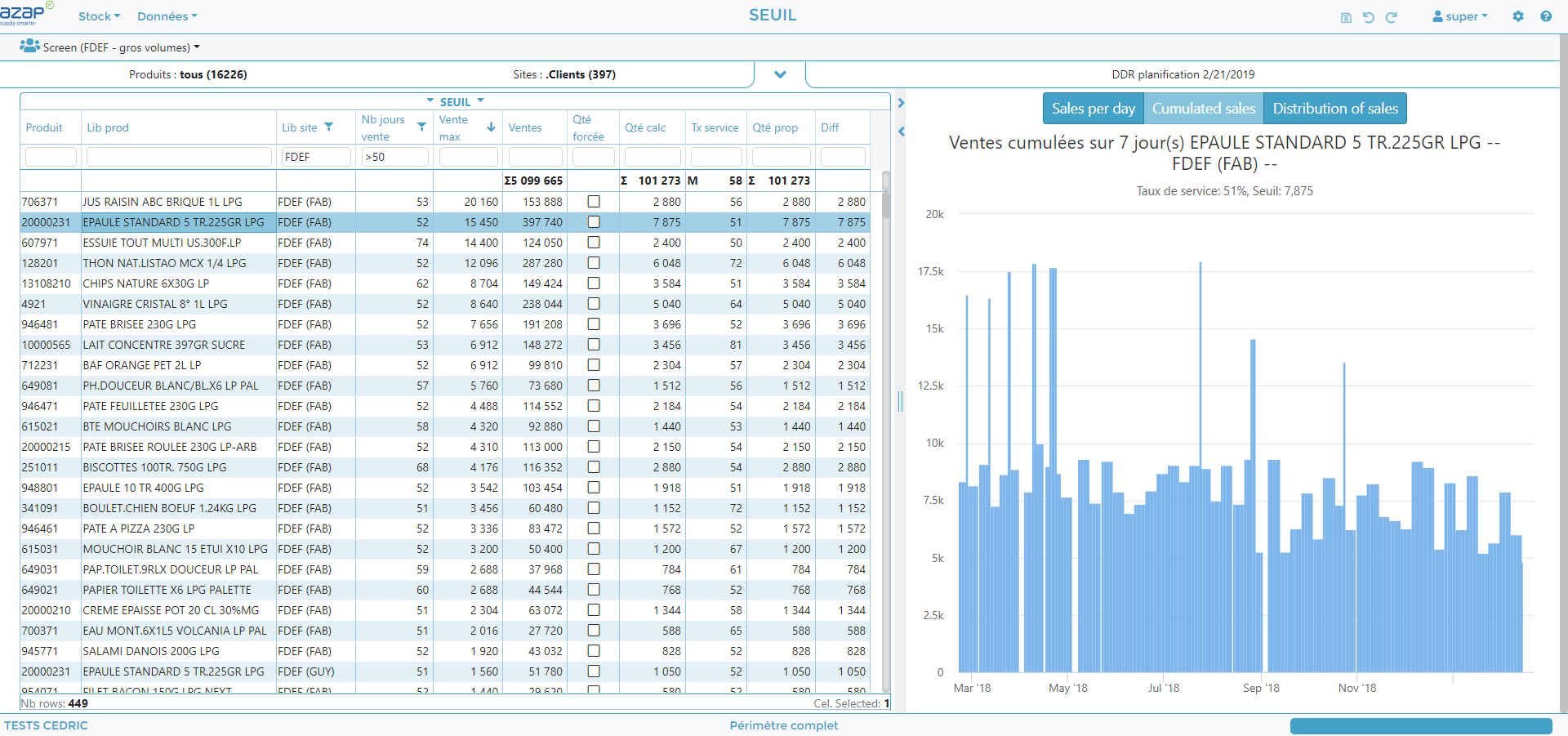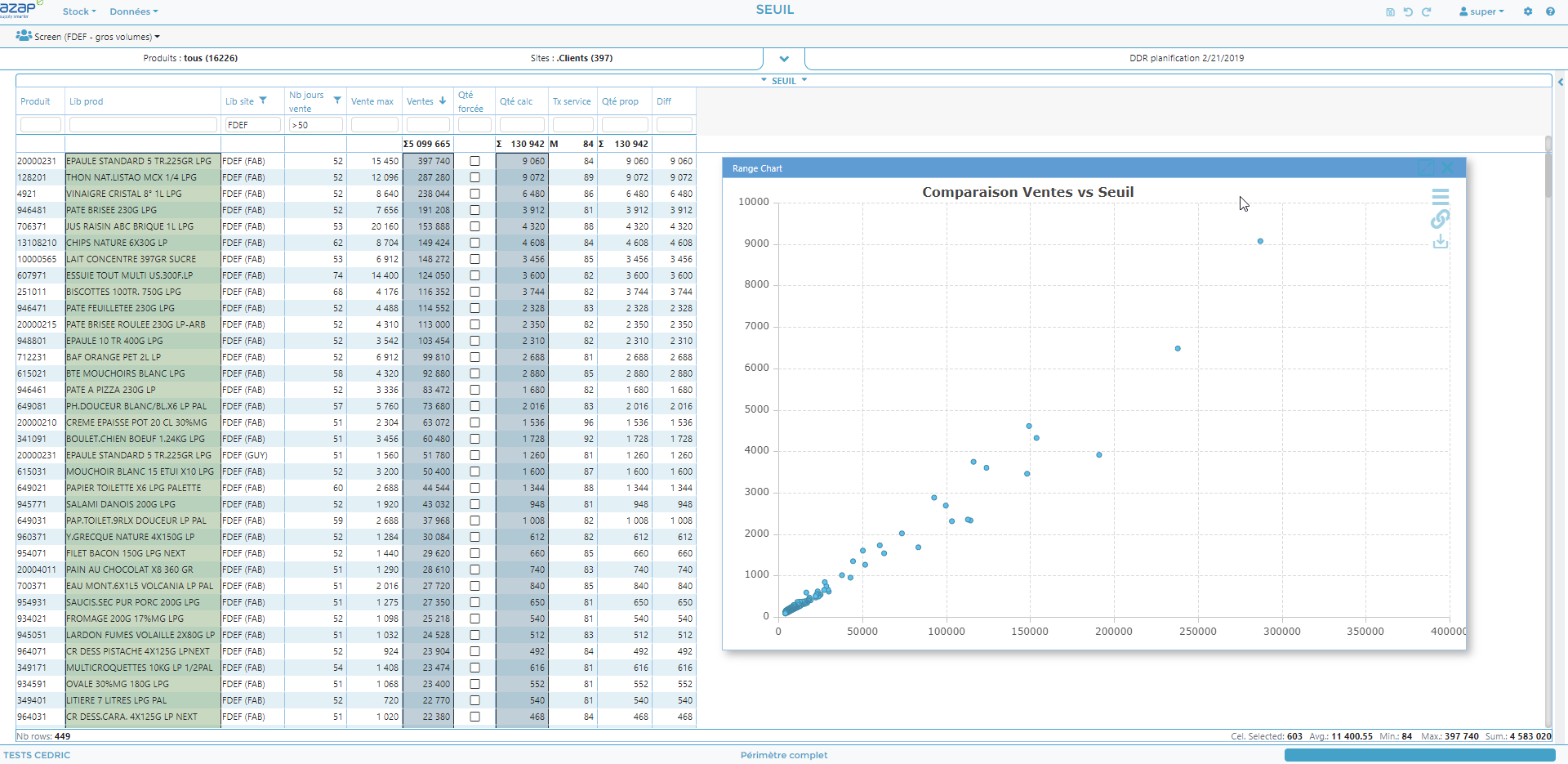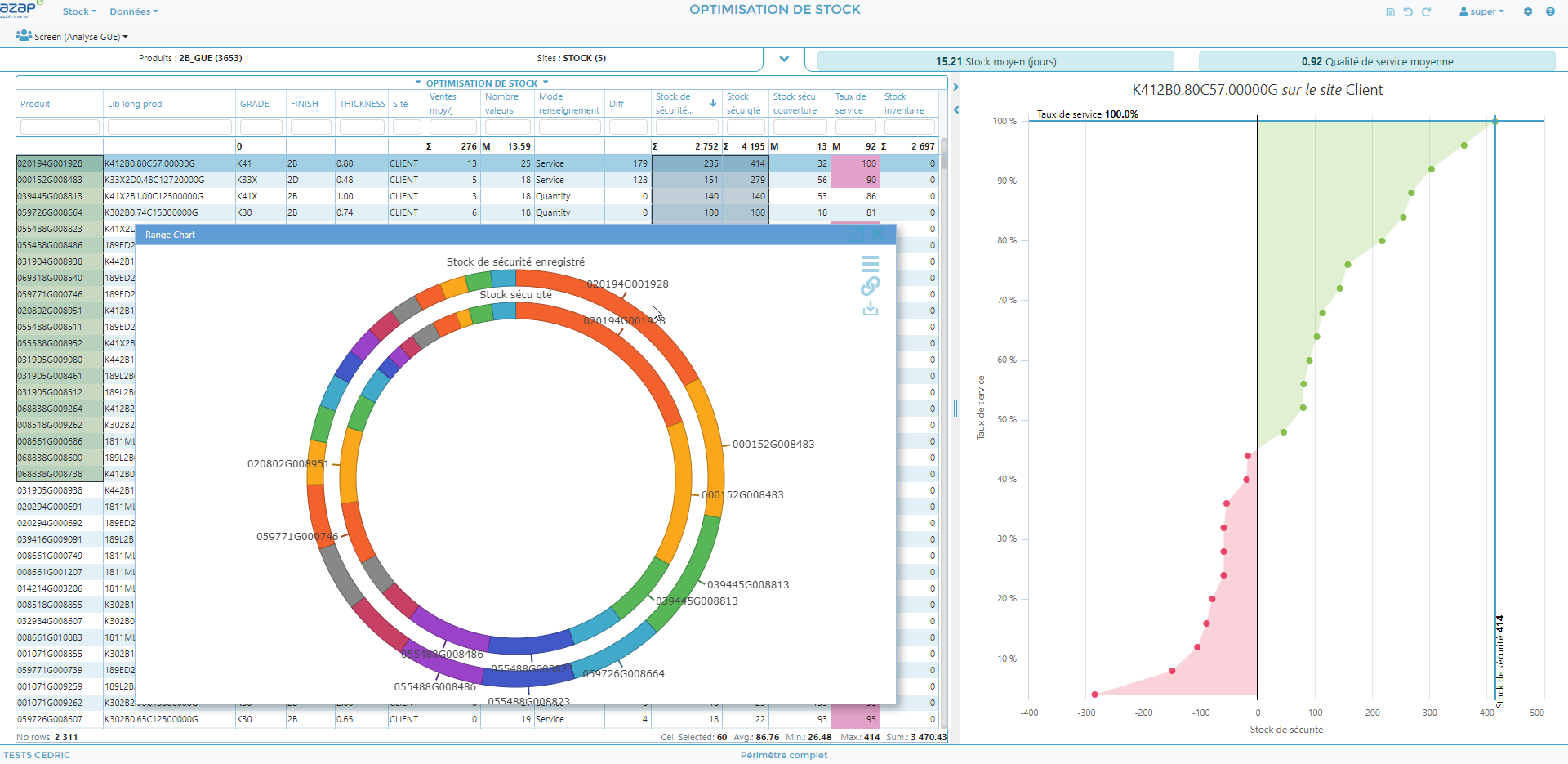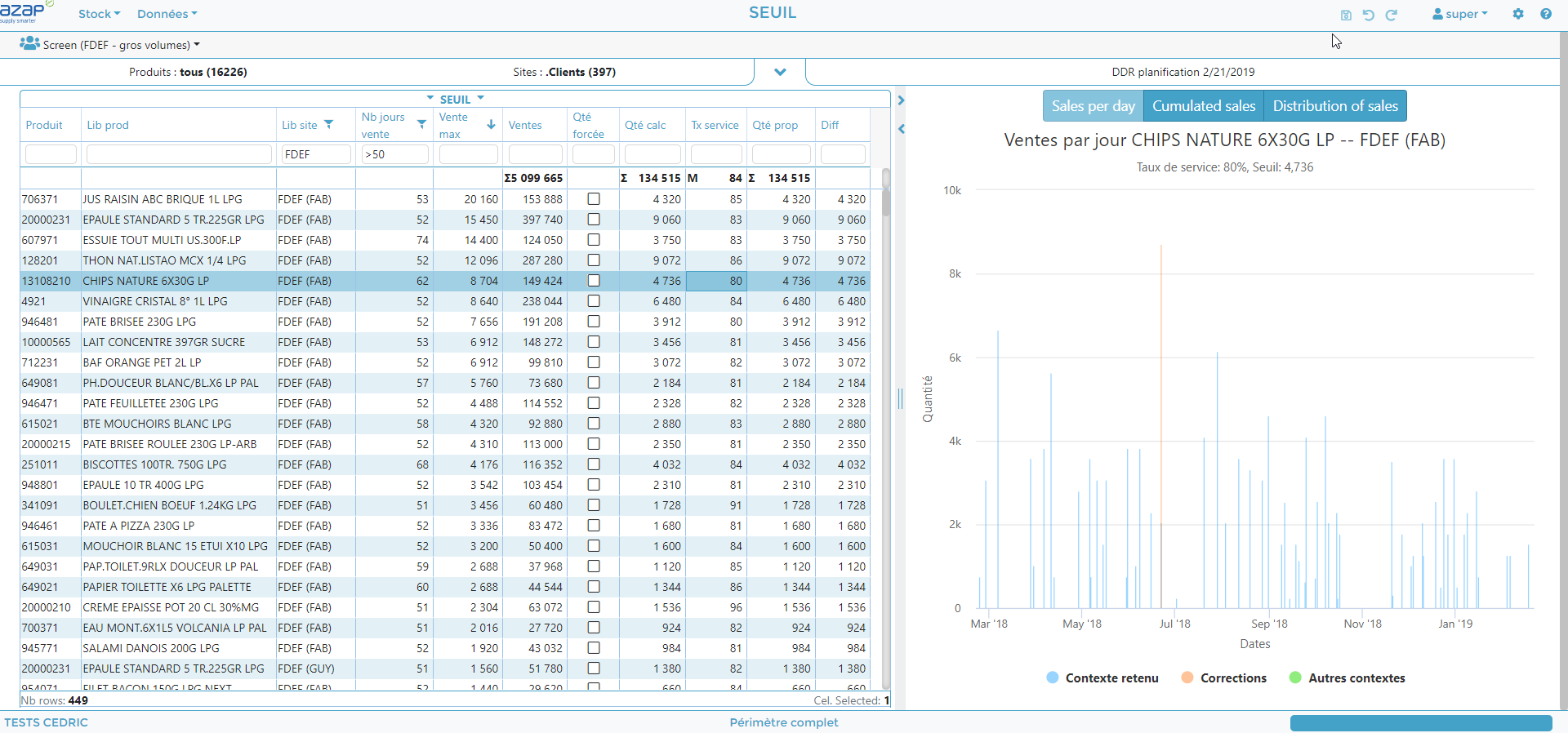 Benefits obtained by our clients
Increased Customer service rate, leading to a higher turnover
Saved costs with reduced inventory & waste
More reliable and accurate demand forecasts
Higher resilience to disruptions and events
Reduced Environmental impact
Automation of non-critical tasks
Reduced working capital
Quick and easy deployment of their best practices across their ecosystem

Improve your forecasts
Increase the reliability of your forecasts by automating tasks and improving collaboration with sales, marketing, finance, etc.

Drive & Optimize your Inventory replenishment
Place your orders respecting all your supplier constraints and optimize your purchases

Drive & Optimize your store replenishment
Ensure the availability of products without overstocks or breaks.

Set up an S&OP process
Ensure products availability while optimizing inventory and maximizing customer service rate.

Optimize your logistics network
Adjust your sourcing, your flows, your capacities and your inventory levels at any point of your network.
Our Supply Chain software adapted to your sector
The functional richness of our software and the expertise of our teams guarantee optimal management of your supply chain.
Find out how AZAP helps you better meet the demands of your customers according to your sector:



What our clients say about us:
"In addition to the ongoing and rich collaboration that we have with AZAP business teams, there is the satisfaction for our forecasters and market managers of having access to a structuring, user-friendly and scalable tool. "
Jean-Luc AUBEL
Head of Forecasting , Vétoquinol
"AZAP Demand Forecasting and AZAP Production & Distribution Planning have played a major role in the evolution of the Supply Chain organization within Château Blanc and have helped us improve our results. "
Nicolas BINET
Supply Chain Manager , Château Blanc
"As soon as we implemented AZAP on store stock, we quickly achieved our internal targets in terms of inventory reduction thanks to a finer calculation taking into account lead times."
Olivier DOUCY
Procurement Director , Nocibé
Ready to optimize your Supply Chain with us?
Come talk to us about your project.