The Industry Supply Chain requires anticipating the demand of your market in order to efficiently size your resources, your supplies, your storage and your distribution. For this, you therefore generally rely on PIC-S & OP, PDP processes. You also want to implement integrated and financial planning of the "Integrated Business Planning" type.
Your production environment is typically finite capacity, multisite, and multilevel, which makes planning difficult if you don't have the tools to simplify planning. In addition, you need to manage your supply plan for components, raw materials and packaging. This is in order to optimize your stocks, reduce your outages and increase your service rate while remaining agile to deal with the vagaries that could arise within the supply chain.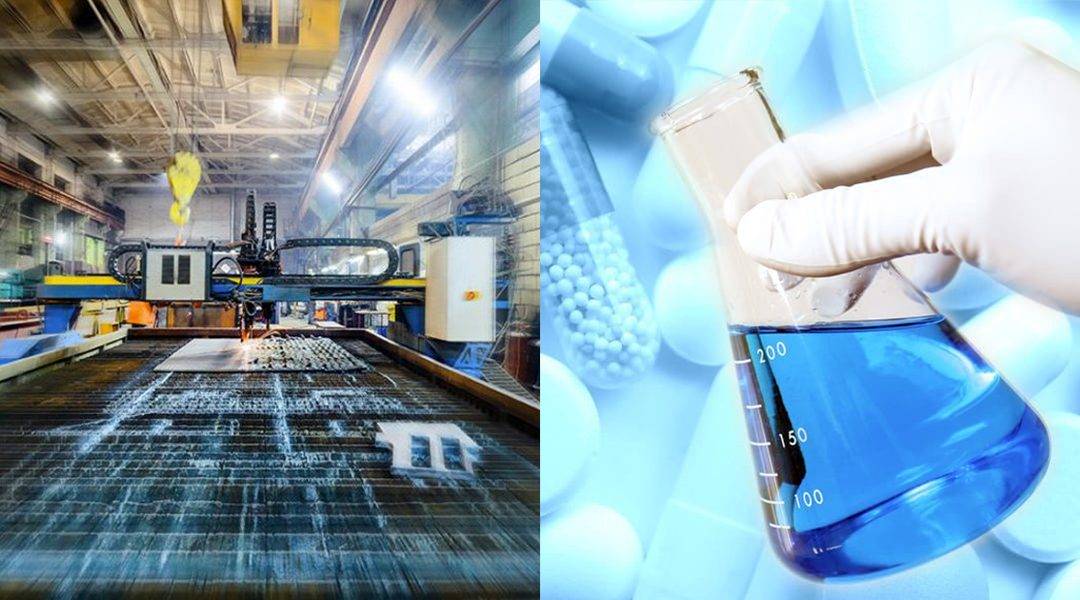 AZAP's contributions to

 I

ndustry Supply Chain
AZAP provides supply chain planning and optimization solutions that improve the economic and environmental performance of your business.
Our dedicated Industry Supply Chain platform helps you better forecast and optimize key points in your supply and production chain. It relies on software services for forecasting demand, planning production and distribution, optimizing supplies and stocks. AZAP supports its customers in the implementation and daily use of these software services. This through a value-added service offering of the Managed Services type.
Establish sales forecasts by market
AZAP's intelligent Demand Planning demand forecasting module helps you easily develop sales forecasts by market segment on the basis of numerous data sources: your activity data (sales history, warehouse exits /
factories), market segment, marketing, commercial and financial data collected through its collaborative tools, as well as exogenous data (weather-sensitivity, panelists, highlighting catalogs) or from various events (parties, promotions,
business operations, etc.).
Various powerful intelligent algorithms are available to digest this data and derive forecasts of demand, trend and seasonality and their associated uncertainty.
Plan your production at finite capacity
Once the forecast demand for finished products has been validated, the AZAP software automatically calculates your production plan at finite capacity, your inventory plan and your transport plan at a lower cost.
These plans take into account the specificities of your different factories and your distribution plan, multi-level if necessary.
In addition, as part of your S&OP processes, the solution facilitates the development and comparison of what-if scenarios. This therefore helps stakeholders to make the best decisions by having all the information in hand, including the CO2 emissions generated by each scenario.
Automate the procurement of your resources
Based on your demand forecast, the software automatically calculates your supply needs for components, raw materials, packaging, or human resources, by integrating your logistical constraints and those negotiated with your suppliers such as the conditions of a contract.
framework, follow-up of commitments, and end-of-year discounts.
Multi-sourcing is taken into account by the software as well as the evaluation of suppliers via a series of automatically calculated KPIs.
The user has the option of letting the software issue the automatically calculated commands, typically for orders with no special features, allowing them to focus on more sensitive or more critical commands.
Manage your stocks and the distribution of your products
AZAP's software controls your inventory levels in an optimized way to avoid stock shortages and overstocks and best meet your customers' demands while respecting your constraints, for example: your reception capacities, your batch release conditions, your constraints
storage or exit (DLUO, residual lifespan by market, by customer, by product, etc.).
It also allows you to allocate your available quantities according to various criteria (eg customer priorities, subsidiaries, markets, etc.) to best satisfy your customers, including in the event of a shortage.
It gives you a projected view of stocks over a representative and flexible horizon (time frame of your choice, duration), calculates safety stocks according to the forecast uncertainty of sales and provides you with a financial management tool (WCR),
of your outstanding and your stocks at the different levels of your nomenclature.
« The results are very positive for purchases in Japan. The quantities calculated by AZAP are more reliable than the consolidation of requests from subsidiaries. We have reduced delays by more than 50%. Stocks are steadily decreasing, some safety stocks can be divided by 4 or 5. The reliability of forecasts on direct sales is 80% and on sales through distributors, 60% »
Perrine PROST
Planning and Supply Manager PILOT CORPORATION OF EUROPE
PILOT
Pilot, a manufacturer and distributor of writing instruments, selected AZAP Demand Planning as part of their Mikomi project to implement a collaborative forecasting process. The goal is in particular to optimize the use of industrial resources. Its activity is characterized by a wide range, frequently renewed, highly seasonal and promoted.
SNCF
The SNCF fuels supply division (SNCF group traction department) called on the Demand Planning, Warehouse Replenishment and Collaborative Forecasting modules to improve the management of demand and of GNR (Non-Road Diesel) supplies for all of its gas stations.
80%
reliability of direct sales forecasts
Time saving
substantial for forecasts
Visibility
service stations and transport provider via the portal
Some clients in these sectors