Join an innovative company
Do you like AI? Optimization? Do you want to help lower the environmental footprint of Supply Chains? participate in the development of a new generation of intelligent cloud platform? So join us!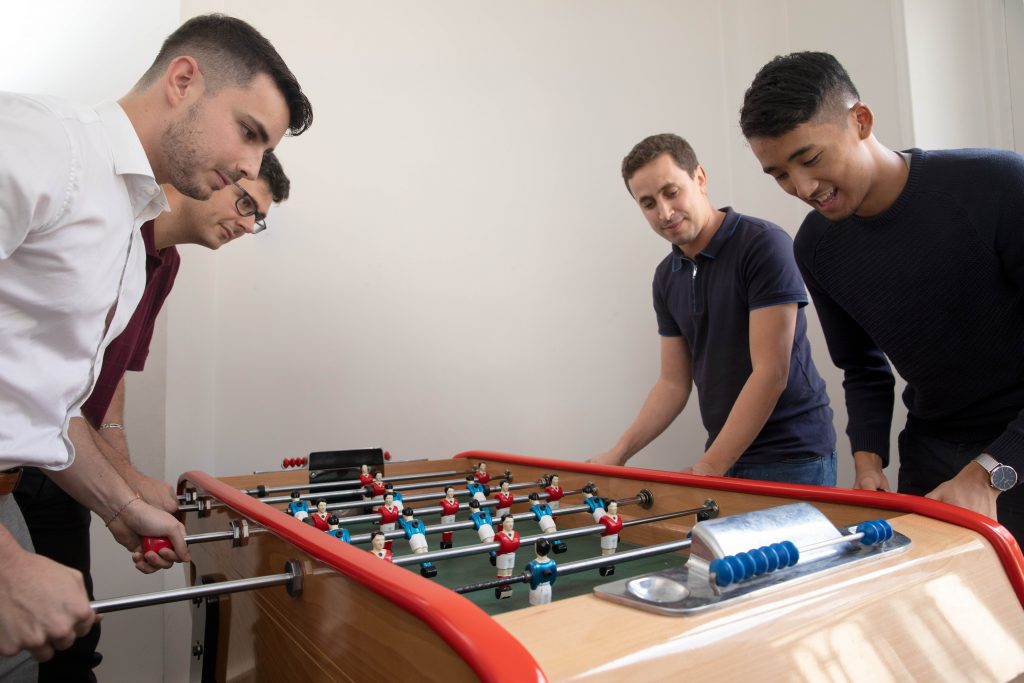 "The diversity of customer projects at AZAP allows me to take on and resolve business issues rich in complexity and experience."
Jérémie THIERY
Chef de Projet AZAP
Your profile
Ideally, we're looking for people who show a certain ease of communication, intellectual integrity, research skills and the ability to convince… and who are pretty good at table football, of course 😉 !
Joining the AZAP Team means working with an enthusiastic team, with a good balance between private and professional life. Joining our team also means having the opportunity to train continuously, to develop innovative products (Data Science, Machine Learning, IA, etc.) and of course to put your TALENTS at the service of our customers.