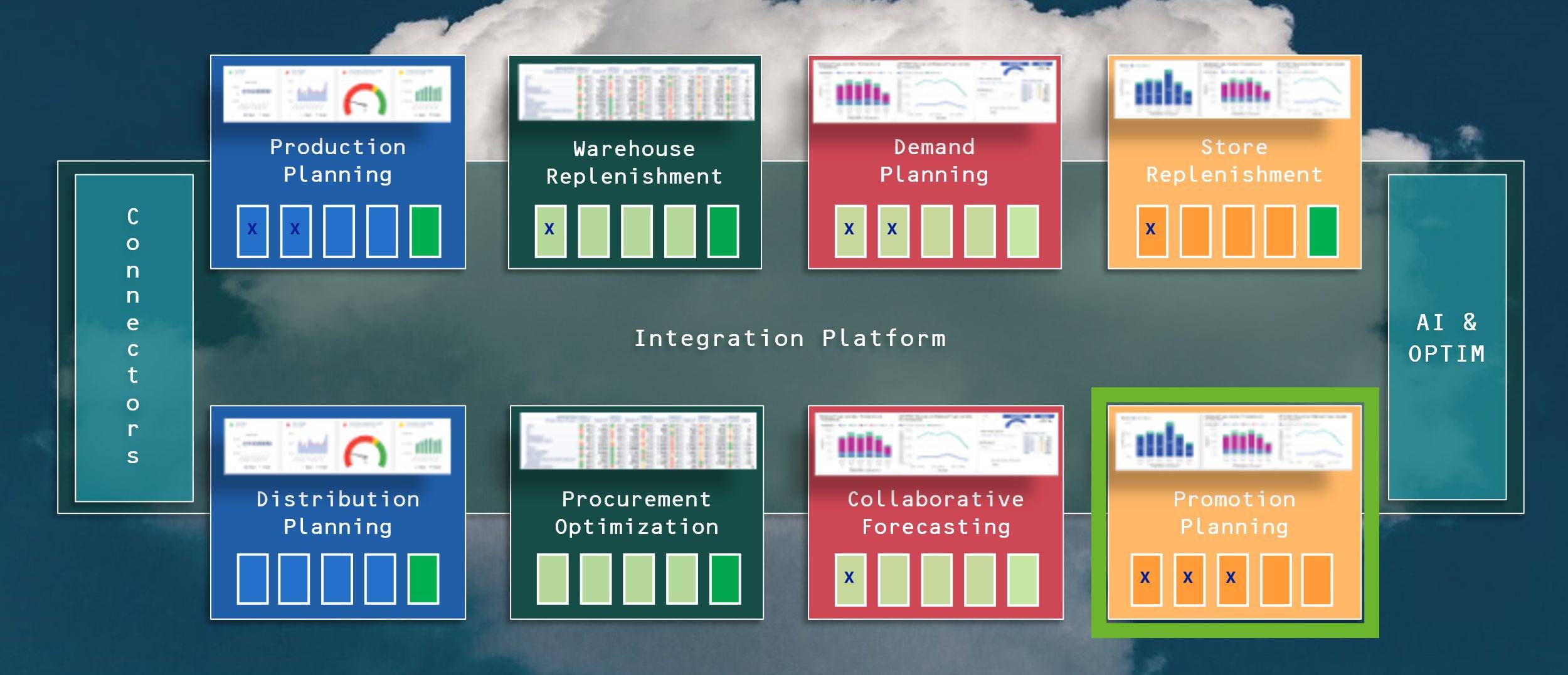 This module is dedicated to the promotion planning, the anticipated/proactive management of commercial operations, from their creation to their end of life.
It is aimed at manufacturers who wish to anticipate and plan their promotional campaigns. Campaigns ranging from planning promotions or an event in the year Y + 1 budget, to posting it in the balance sheet, at the finest level.
first, by brand (and its market share)

per unit of needs or products, and volumes

by period, month

finally,

by type of promotion
while respecting marketing expectations.
An intuitive user interface is associated with it for promotion planning. It also simulates and manages all your operations or promotional events. All in one and the same environment.
An operation will typically concern a target brand, a product, action dates, forecast volumes as well as a detailed description of the operation and its parameters.
The module makes it possible to establish budgets for promotional operations. It also makes it possible to plan all operations through a workflow. Finally, it makes it possible to carry out the corresponding financial statements in order to carry out a budgetary control at a very fine level of detail.