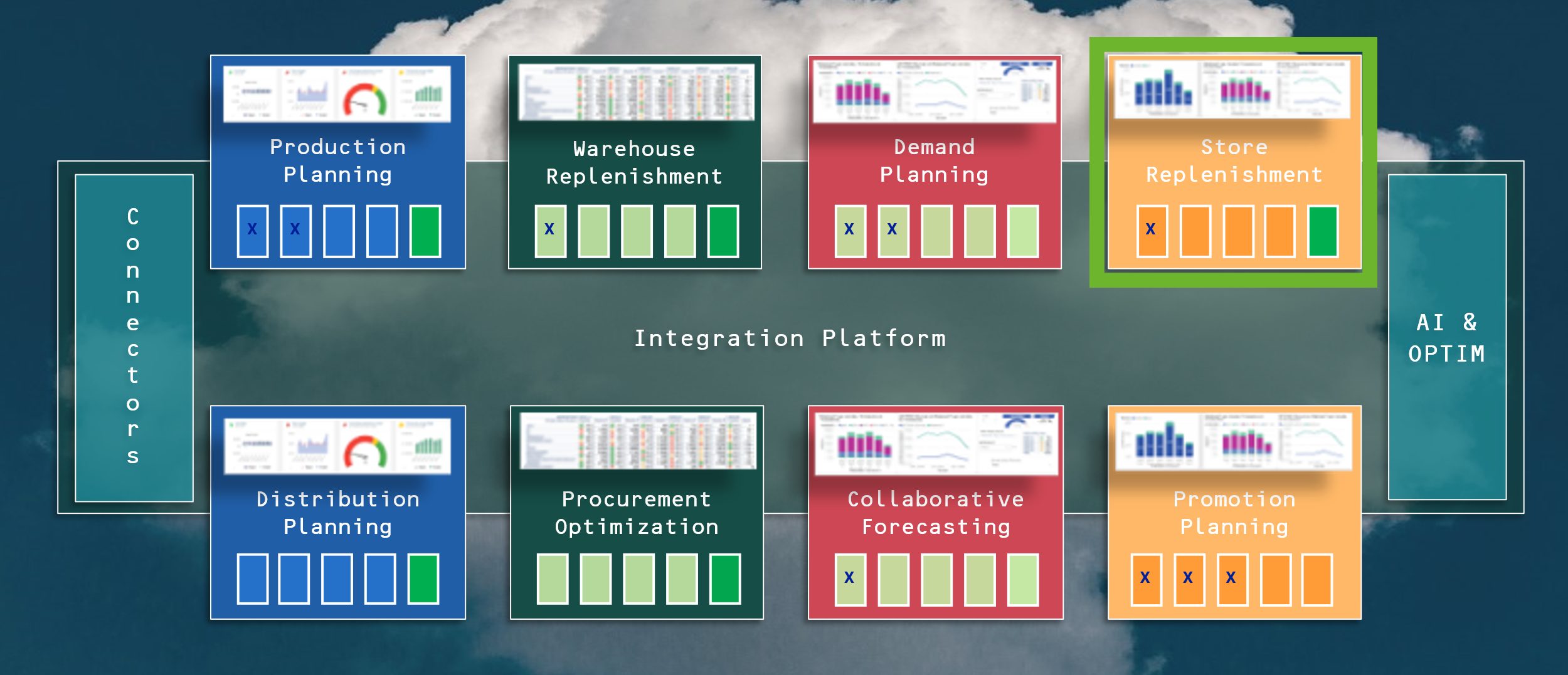 The objective of Store Replenishment and the business software services provided is to optimize the supply of points of sale and the environmental impact, while respecting:
transport constraints,

the very random nature of sales for certain products,

reception capacities,

the costs related to the frequency of supply.
Store Replenishment module offers many business software services for optimizing point-of-sale supply:
A service which makes it possible to define and implement a selective inventory policy in accordance with the commercial strategy. This makes it possible to adapt your stock policy to fluctuations in demand, and also to speed up your "cycle to cash".
Products and Assortments Portfolio
This business software service makes it possible in particular to define the assortment plan for each point of sale. This therefore makes it possible to optimize its calculation during an initial establishment, a store opening, a promotional operation or a regular restocking.
Flow optimization software services for all sales channels are also available. For example, it is possible to automatically work out network reallocations to avoid outages and overstocks. In the event of a shortage, it allocates the available quantities according to various priority rules (distribution channel or format, customers, products, etc.).
A business service also makes it possible to calculate the groupings of replenishment of several stores in the same area to optimize deliveries (multi-drop), in particular in the case of direct supplier. Then, various distribution scenarios can be simulated to help you find the best in each situation.
Management of stocks in the distribution network by the service level
A software service makes it possible to manage multisite and multilevel distribution networks (central warehouses, depots, stores) since it takes into account the allocation by site of the different types of references and their deployment methods. Depending on delivery times and service levels, AZAP determines the catchment area. Finally, it determines the optimal stock levels for each point of the distribution network.