LOC MARIA BISCUITS refines its forecasts with AZAP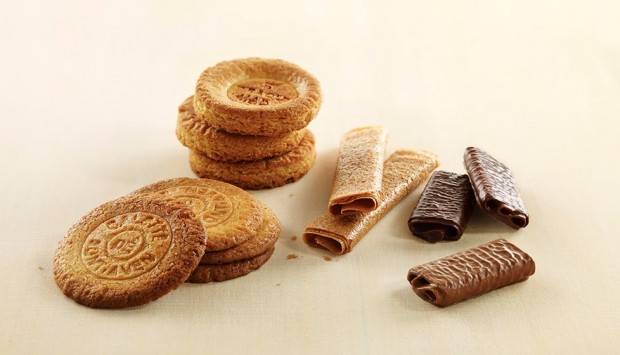 Paris le 24/05/2019
At the beginning of 2017, against a backdrop of strong growth, LOC MARIA BISCUITS expressed the need for a demand forecasting tool. The objective was to anticipate the activity of production sites, facilitate the management of technical investments and optimize production organizations. Following a call for tenders, it chose the AZAP Demand Forecasting and AZAP Reporting modules.
Operating in around fifty countries, LOC MARIA BISCUITS is part of the GALAPAGOS group, a specialist in premium Breton biscuits (Gavottes, Traou Mad: Galette de Pont Aven…). The group is experiencing strong growth both in France and abroad and has 7 manufacturing plants. The distribution of LOC MARIA BISCUITS products is multi-channel: supermarkets and hypermarkets, export, food service, delicatessens and even B to B. The company also has a DC (distribution center) in Lanvallay (22), where its head office is located.
A tool for forecasting sales and anticipating investments
« We needed to reconcile sales, orders, and many other customer/item/network data to provide usable sales forecasts to the production planning department," explains Laëtitia Demares, Sales Forecast Manager at LOC MARIA BISCUITS since September 2016. "We wanted a tool that could retrieve the data from our ERP, analyze it, sound alerts and provide more accurate sales forecasts automatically. The long-term objective is to anticipate changes in plant machine occupancy and adapt our organizations accordingly." Ms. Demares adds: "Another goal is to anticipate the occupancy rate of our DC (logistics platform), in order to optimize rotations, limit obsolete stocks and avoid stockouts »
Easy-to-use screens
Following a call for tenders, LOC MARIA BISCUITS decided to go with AZAP. "When Fabien Grattepain and Hélène Som came to present a simulation with our data, we were able to project ourselves. The screens were easy to use and understand. The amount of investment also seemed consistent with the expected benefits," , explains Laetitia Demares. The production release in 6 months was fast and efficient.
Saving time in preparing and analyzing forecasts
AZAP has been operational since April 2018. The tool saves time when preparing forecasts, both by quickly reconciling the information it produces and by analyzing the figures it facilitates. This makes meetings with sales representatives more effective. "Now that we have all the data visible on one screen, no more time is wasted looking for the right information. If a question arises during a meeting with a Sales Manager, we can answer it immediately, the analysis is done in real time," , emphasizes Laetitia Demares.
A sound collaboration
"We work well together with the AZAP team, which is responsive and expert. We feel listened to and supported. Our collaboration has gone really well," says LOC MARIA BISCUITS' Forecast Manager, who plans to use AZAP to develop the 2020 budget and would like to improve the forecasting of her promotions in the future, with AZAP's POP module. "AZAP is delighted to have among its customers in the food industry a company such as LOC MARIA BISCUITS, which confirms the relevance of our positioning in this market," , says Dominique Bourgoin, CEO of AZAP.
About AZAP
Founded in 2000, AZAP is a publisher and integrator of forecasting and automated planning software (APS, Advanced Planning System or SCP, Supply Chain Planning). As part of a collaborative vision with all stakeholders in the Supply Chain (from customers to suppliers), AZAP benefits from the expertise and exclusive experience of flow specialists to best meet the strategic, tactical and operational needs of logistics managers. AZAP is installed at more than 500 customer sites in France, Europe, North Africa, North America and Asia. It is a decision-making tool mostly used in the consumer goods, pharmaceutical, chemical, food, beverage, B2B, packaging and distribution sectors. As a spin-off of DIAGMA, a renowned SCM consulting firm, AZAP is developing as a stand-alone company. www.azap.com
About LOC MARIA BISCUITS s
LOC MARIA BISCUITS is a subsidiary of the GALAPAGOS Group, created in 1990 by Christian Tacquard. The group has developed through multiple ac, integrating biscuits renowned for their traditional know-how and quality, including the GAVOTTES® and TRAOU MAD® brands: two brands born in Brittany in 1920. LOC MARIA BISCUITS, France's 6th largest biscuits manufacturer, is developing on the supermarket, Out of Home catering and export markets and produces more than 8,000 tons of biscuits and chocolates per year at its 7 manufacturing sites. www.locmaria.fr