Bleu libellule optimizes its supply plans with AZAP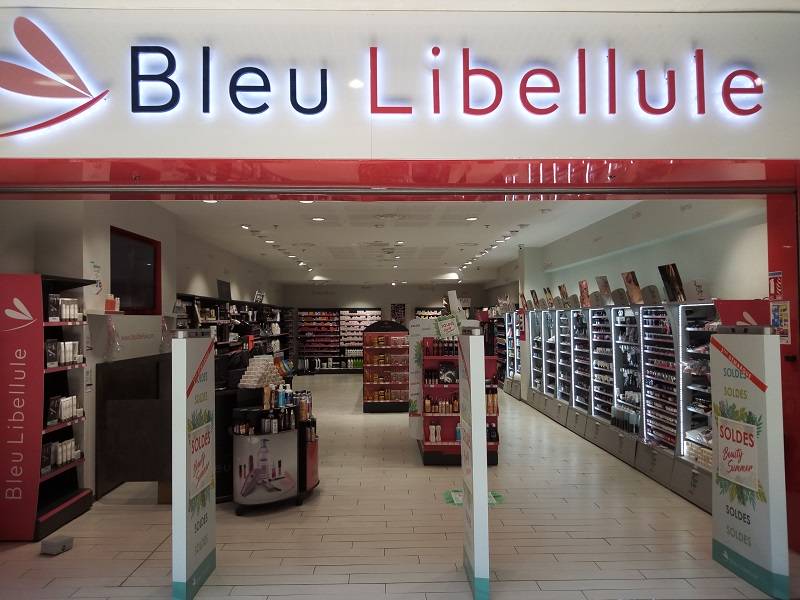 Paris le 25/11/2019
Bleu Libellule, a CSP (Coiffure Service Plus) brand, was looking for a tool to optimize both the replenishment of its central warehouse and its stores. It wanted to gain in productivity and reduce its inventory by 30 to 40% while maintaining the same service level. Bleu Libellule selected AZAP for its ability to support it effectively in achieving these objectives.
Bleu Libellule is a network of stores and an e-shop born from the desire to offer private individuals professional quality hairdressing and beauty products. Its store network now extends throughout France, with sales areas ranging from 60 to 200m², to meet the needs of both private and professional customers. The brand has established partnerships with major hairdressing and beauty brands to offer its customers more than 15,000 references of attractively-priced products and equipment used by hairdressers and beauty professionals.
Bleu Libellule continues to open points of sale in France, reaching 200 stores in 2019. In the long term, it targets 350 French outlets, and plans to extend its network in Luxembourg, open corners in other European countries and develop new products under its brand.
To prepare its next steps for growth, the group is implementing a major €3m investment plan including information systems and cash register data processing. As part of this plan, Bleu Libellule launched in 2019 a project to find a tool capable of managing replenishments from its suppliers to its central warehouse and from there to its stores (franchised or not), while also integrating direct deliveries to suppliers. The aim, given the extension of its product range, is also to rationalize its stocks. The company has also set itself the objective of implementing sales forecasts, harmonizing its supply system based on its Sage X3 ERP, while improving productivity in the processing of its replenishments and reducing its inventories by 30 to 40%, without lowering its service level.
In September 2019, following a call for tenders, Bleu Libellule selected AZAP, and more specifically the AZAP modules Optimization of Supplies & Stocks, AZAP Demand Forecasting and AZAP Reporting.
« We wanted to find software that could calculate as accurately as possible the needs of each of our stores, taking into account all our commercial operations, the seasonality of certain products, and report in a consolidated need to our central purchasing department. The main challenge was to reduce our inventory value without deteriorating the service level. At the end of the model process, we chose AZAP, which presented us with ergonomic, dynamic software at a competitive price. We were impressed by their ability to manage both Upstream and Downstream procurement, but also by a very pleasant and professional project and pre-project team,»
says Jérémy Jouan, Supply Chain Director of CSP Group.
« We are delighted to be leading this project with the Bleu Libellule teams,», » notes Fabien Grattepain, Commercial Director of AZAP says AZAP's CEO Dominique Bourgoin. "Once again, AZAP shows that it is fully in line with the specialized distribution market in terms of optimizing supplies and stocks, », notes Fabien Grattepain, Commercial Director of AZAP
About AZAP
Founded in 2000, AZAP is a publisher and integrator of forecasting and automated planning software (APS, Advanced Planning System or SCP, Supply Chain Planning). As part of a collaborative vision with all stakeholders in the Supply Chain (from customers to suppliers), AZAP benefits from the expertise and exclusive experience of flow specialists to best meet the strategic, tactical and operational needs of logistics managers. AZAP is installed at more than 500 customer sites in France, Europe, North Africa, North America and Asia. It is a decision-making tool mostly used in the consumer goods, pharmaceutical, chemical, food, beverage, B2B, packaging and distribution sectors. As a spin-off of DIAGMA, a renowned SCM consulting firm, AZAP is developing as a stand-alone company. www.azap.comwww.azap.com
About CSP Group – BLEU LIBELLULE
The CSP Group is an Occitan company specialized in the distribution of professional hair and beauty products for hairdressers, beauticians and individuals. A pioneer and market leader, the group generated nearly €80 million in consolidated revenue in 2017, combining a central purchasing unit based in the Gard and a wholesale business (Objectif Coiffure), intended to supply an e-commerce platform as well as a network of own and franchised stores (Bleu Libellule), serving the needs of 6,000 hairdressers in France, in addition to a private clientele. This drugstore concept, initiated in 2002, now has nearly 195 locations in metropolitan France, French overseas departments and territories and Belgium. www.bleulibellule.com