The AS / 400, IBM iSeries, System i5, Powers Systems, etc. are extremely widespread systems in many industries, very robust and on which high performance management applications are installed. In some cases, these applications have not evolved at the same rate as those running on new Cloud or SaaS type architectures. This can be the case with forecasting and advanced planning applications, resulting in a performance deficit in the Supply Chain, typically in terms of inventory optimization and customer service rate, and therefore an overall performance deficit. of the company.
Make up for your Supply Chain performance deficit with an APS
In order to compensate for this performance deficit in the Supply Chain, it may be useful to combine the use of your solutions under iSeries (AS / 400) with forecasting and planning software such as APS (Advanced Planning System), having the capacity to integrate perfectly with this environment and therefore to enjoy the best of both worlds. It is to address this issue that AZAP develops and markets forecasting and advanced planning software for the Supply Chain, while maintaining its availability within the iSeries ecosystem (AS / 400) from the start. The result is software with current characteristics that offers very advanced functionalities to manage and optimize the Supply Chain, including in an iSeries environment (AS / 400).
AZAP brings its strengths to many sectors
Beyond the agrifood sector, its software is also used successfully by many sectors: in general public, professional or specialized distribution, for industrialists in the process or manufacturing sector, and for companies of all sizes. . The software suite offered by AZAP optimizes and supplements in a very natural way the functional points not covered – or partially covered – in your systems under AS / 400 :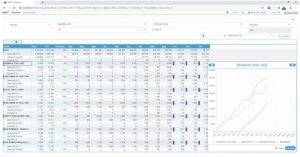 flexible demand forecasting (as opposed to a black box)

management of your promotional operations

industrial planning under constraints

optimization of your supplier supplies

optimization of distribution in a logistics network, or even of your points of sale.
The complementarity is also technical: by its easy integration with your environment, it takes full advantage of the richness of the product repository or the rules configured in your system under iSeries (AS / 400).  
Benefits: case of a major player in the distribution of food products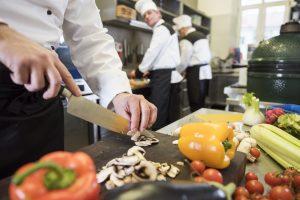 Thus, for a major player in the distribution to communities and restaurants, AZAP is building an optimized supply plan by integrating all the supplier constraints entered in the system under iSeries (AS / 400). Above all, it takes this into account to generate optimization scenarios that were impossible to calculate before. Finally, AZAP returns order proposals over a working horizon (and no longer just the next order), taking into account the mini, maxi, DLUO, free, deadlines, contracts, tariff scales, loading of containers or means of transport, target stock levels and safety stock… A multitude of information finally taken into account in an integrated manner!
Want to know more ?

Contact us by clicking here!